Using our cloud-based ABPM platform, you can perform initial study set-up with a tablet and synchronize seamlessly with the ABPM device via Bluetooth.  Dispense with the need for legacy software and USB cables.  Maximize workflow efficiency, reducing total testing time by two-thirds and allowing multiple users (technicians, physicians, patients, administrative staff) to perform tasks in parallel, while ensuring that the study is performed in a manner that aligns with best clinical practice.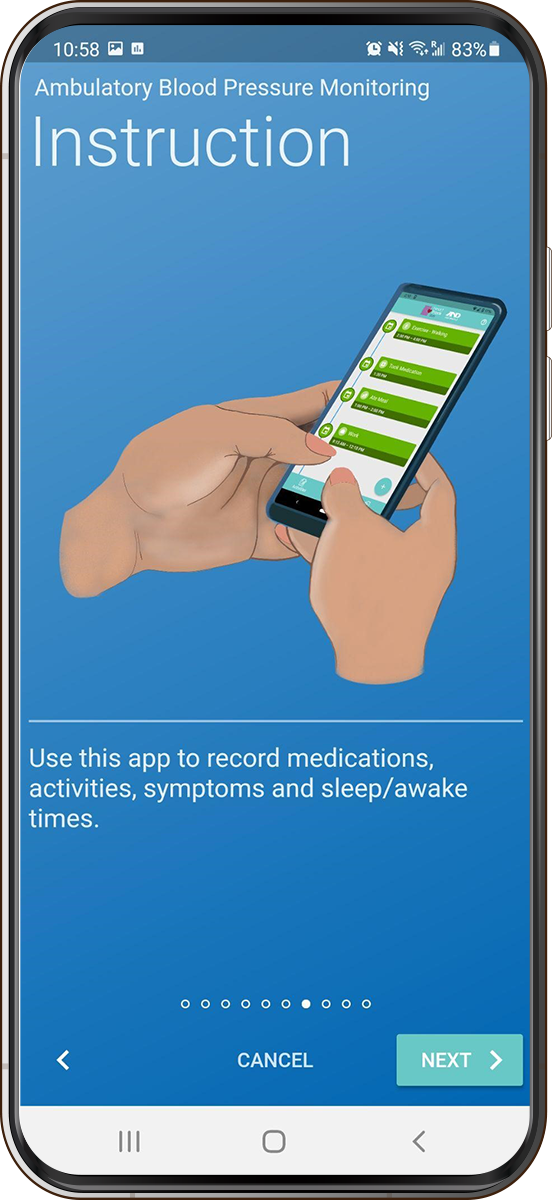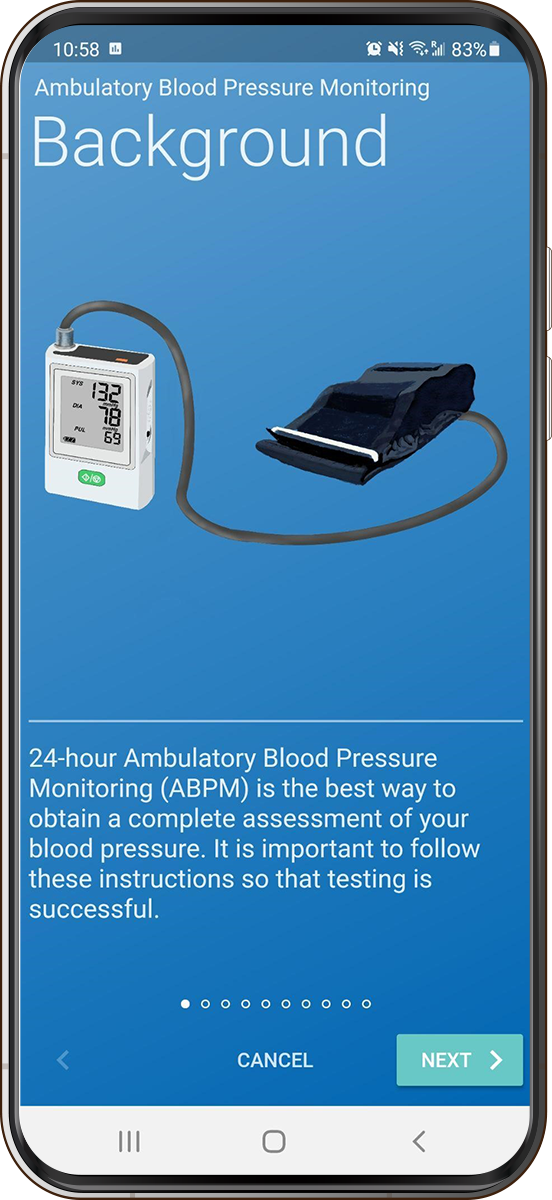 Deliver study instructions to patients via a simple tutorial on our patient app, saving time by eliminating the need to give detailed in-person test instructions each time a study is performed. Patients enter study information such as sleep/wake times and diary events via the patient app, which auto-synchronizes with the ABPM clinical study data in the cloud.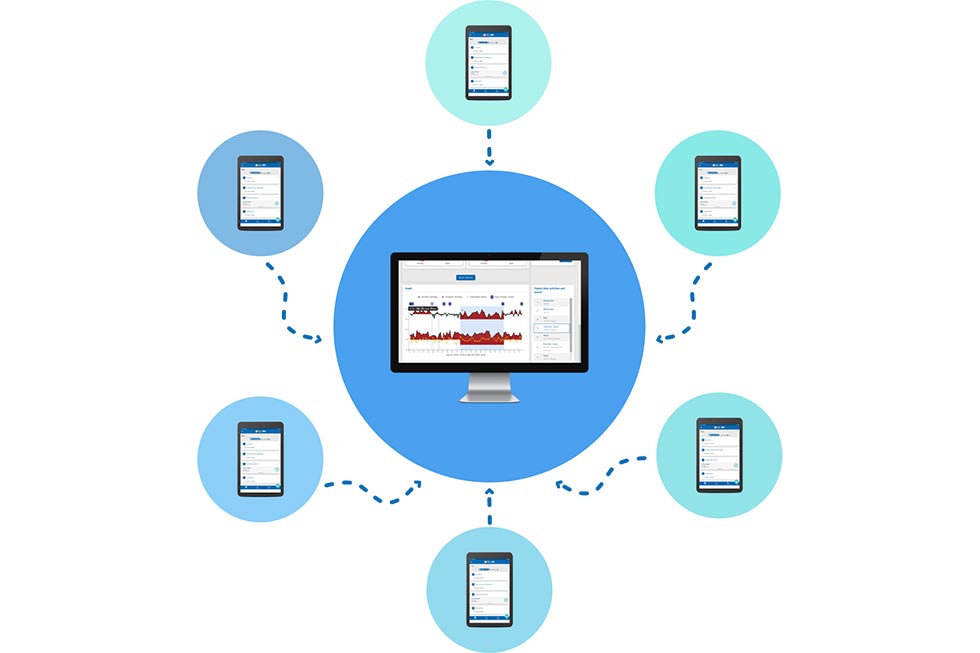 Increase revenue generation and expand test access by using our cloud-based platform configuration to enable centrally coordinated ABPM testing at many peripheral (even remote) sites.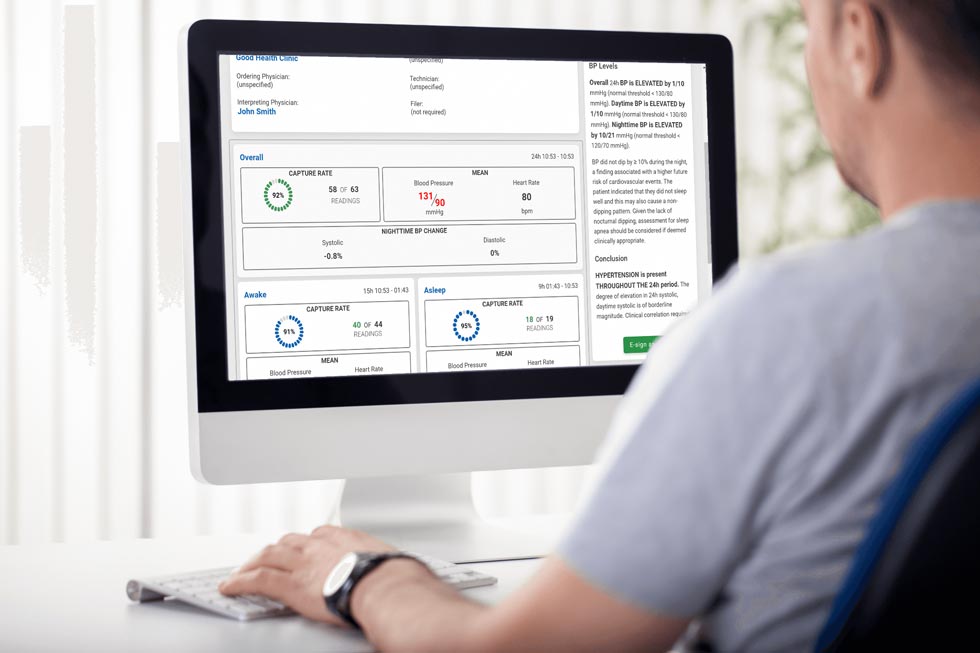 Use our detailed, state-of-the-art, expert-designed, guideline-concordant auto-interpretation to complete study interpretations that can be quickly and easily digitally signed.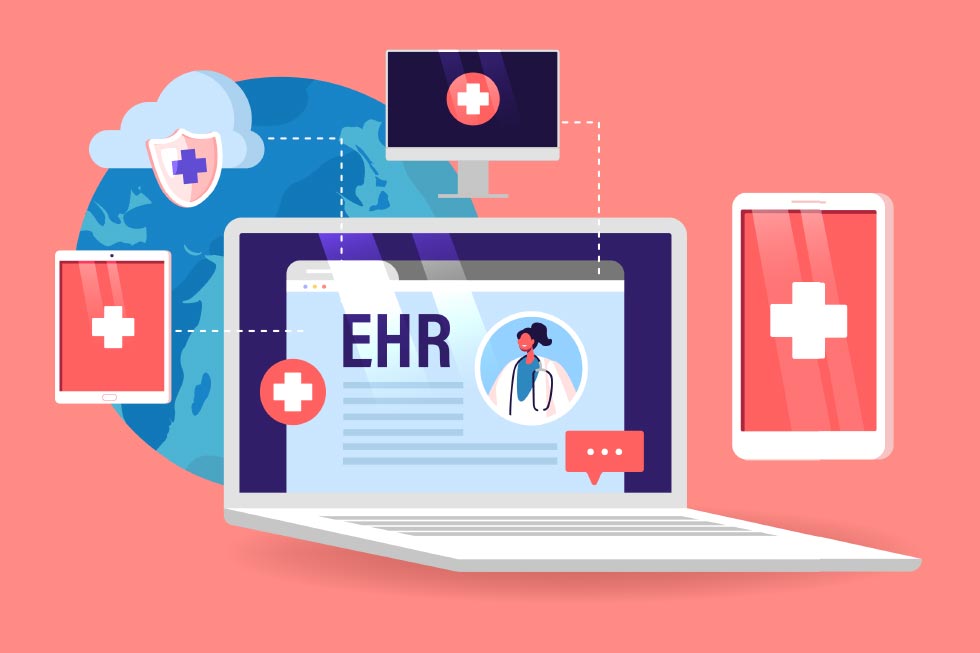 Take advantage of our customization and integration features to transmit finalized studies into your EMR or to other providers.